If you are the proud owner of a fitness center then keeping it up and making it presentable is important to keep attracting customers. As an invested business manager, you must know the important steps to make to keep your clients happy and always choosing your gym for their daily, weekly and monthly workouts. One of those steps is always having impeccable hygiene in the training area and changing rooms.
Why daily gym cleaning is so important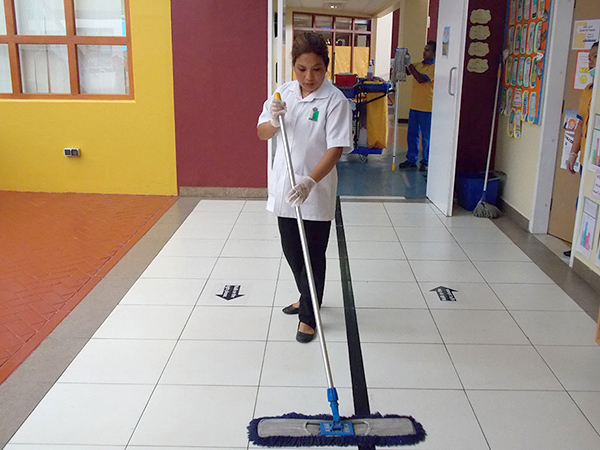 A fitness center is where we go to be active, take care of our health and get a sweat on. With that comes body odor, dead skin shedding and congested air when the place gets overcrowded. This is why all the gyms must get Daily Gym Cleaning sometimes even before opening or in the middle of the day and in the evening. Whenever you get the place cleaned you need to make sure there is no compromise on quality, that all equipment is properly disinfected and prepared for the next customers who will use it.
Having a regular person hired especially for cleaning in such a big, demanding space is very important. If you haven't hired one and have instead given this task to other employees, they will never give it the kind of dedication and focus as a professional cleaner who is getting paid specifically for this.
When professional cleaning must be performed
Having realized the importance of having a cleaner or cleaning team to take care of your fitness center comes the question of who to trust with your business. Who will value quality and the reputation of your gym as much as you and will give you their best every time they come to perform the daily cleaning service? Who will give you a good price and knows exactly what they are doing? The answer is Vip Cleaning London. As one of the most experienced and well-reviewed cleaning company in the city, they have services from A to Z so cleaning your gym will be a piece of cake for them.
Once you have contacted the company, asked them any questions you have and established the state of your fitness, they will give you a suitable time when they could be coming for their daily cleaning. They have a plan of steps they follow to make sure your fitness is as clean as it will ever be and make it spotless for the customers to come:
Cleaning all the windows inside;
Dusting and polishing all racks, display cases, advertisement lights;
Cleaning of changing rooms, including disinfecting the toilet and shower areas;
Antibacterial cleaning and disinfecting of all gym equipment (weights, treadmills, bicycles, etc.);
Disposing of trash from wastebins;
Cleaning of reception and kitchen areas (coffee machines, cabinets, sink);
Supplying toilet paper, dispensers with soap and towels;
Cleaning and dusting speakers, televisions, audio systems;
Vacuuming all floors and mopping with disinfecting detergent.
Having a company hired means security, knowing that you can trust them to be on time and always available. It's an absolute must not to miss a day of cleaning your gym area, because it is a place that gets dirty easily and needs to be disinfected daily to ensure the safety of clients. Vip Cleaning London will win your trust and positive feedback by giving you competitive prices and always coming in a time convenient for you, prepared with the right equipment.
They give also competitive prices for subscriptions and in an expensive metropolitan as London, this is a big advantage. You will never have to worry about the hygiene of your fitness center again with the help of the professionals from Vip Cleaning London. The only thing you need to do it call them, have them clean your gym once and see for yourself that this is the right company for you.