Cleaning our house is one thing and most of us have got the hang of it already and it's not really that challenging of a task when you think about it. It's the places that we barely get to cleaning that will put us in a difficult situation without knowing what tools to use and how to even start. One of those places is the outdoor area and more particularly our patio and driveway. This is however what visitors see first when they come or pass by your house.
So no matter how clean the inside is, it's the outside that makes the first impression. These places, because they are outdoors can get very dirty as they are exposed to dust, all kinds of weather conditions and other exterior factors. They are also places that we don't think about too often as we only pass by them a few times a day.
What about the professional patio cleaning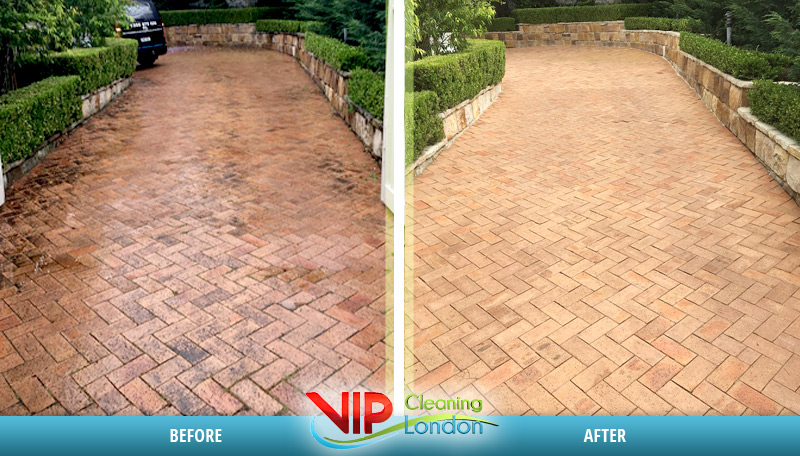 It might bother us for a moment or two but once we get into our tidy neat – looking house we forget about the dirt and let it stay outside. This will cause us to postpone cleaning our outdoor area for a very long time causing all the dirt to pile on and stain our tiles and driveway. The fumes from the car exhaust, the mud and dust that the tires bring and sometimes even animal traces can make our patio look like it has never been cleaned before.
Because this is a service that we would consider probably once or twice a year, you definitely want to get it done as well as possible so it will stay clean for longer periods of time. For that to happen you need the right team of professionals with the right equipment that know exactly what they are doing. Attempting this on your own would probably end up failing simply because of not having the right tools. This is where VIP Cleaning London comes in. With their jet washing technique your patio and driveway are surely going to shine like never before. This is what the outdoor Patio Cleaning Service includes:
Cleaning all outdoor furniture with special chemicals depending on the materials;
Jet washing the ground, tiles and driveway;
Cleaning fences, garden facades and decks.
All you need to do is make sure that there are no broken items, fallen branches, pots, leaves or other items obstructing the performance of the service and also provide running water and a power outlet for the equipment. The cleaning team will arrive at a previously allotted time to inspect your property and decide how much it would cost and how long it would take for them to get their job done and let you know.
Vip Cleaning London – best choice in many situations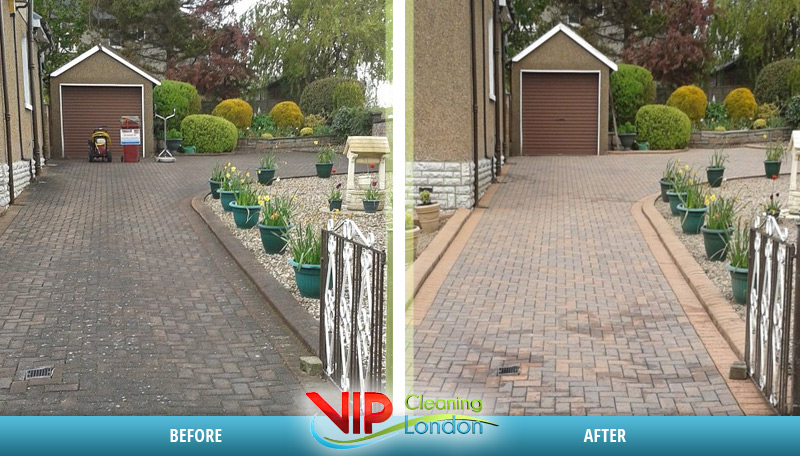 If you are tired of seeing a dirty, gray patio with run-down furniture and are embarrassed to invite your friends and family for an outdoor gathering then it's time to get your driveway and patio area a new life. This is why you should choose VIP Cleaning London:
They are experts in the cleaning industry in the London area and one of the most preferred companies in the field;
They have long experience with making customers happy and pleased with their services;
Scheduling with them is fast and easy;
They give you competitive prices and discount rates for combining services or getting a subscription;
They will make sure to pay attention to detail and that you are satisfied with their work.
Calling a professional company will make all the difference for your outdoor area and will save you a lot of time and effort trying to do it yourself. After a long rainy season which continues almost all year in a place like London it's time to give your patio and driveway a makeover and get rid of the dirt and nasty color of your exterior. Call VIP Cleaning London and book your appointment.